Free Poker Apps for iPad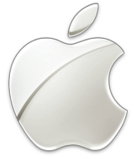 Free poker on iPad is available on a number of free sites, including the world's biggest social networking destination for gamers, Facebook. I've included several of the best places for IOS poker players to enjoy poker using their iPad tablet computer. Several of these applications allow play using not just the iPad, iPod Touch, and iPhone, but also Android phones, smart phones, and Blackberry. I've tried to include apps for all devices, though I'm catering to iPad poker players mainly on this page.
VIP Poker - VIP Poker is the Texas hold'em poker app designed for iPhone, iPad tablets, and all other iOS devices. You can download VIP Poker for free on iTunes. The latest version is 1.3 and you'll need 19.0 MB of space. System requirements are iOS 3.0 or up.
Zynga Poker - Zynga Poker is the largest free-to-play poker game in the world. Zynga Poker is found on Facebook, where you can game with your Facebook friends on your iPhone or Android phone. Zynga Poker was launched in 2007 and has 38 million players on it, making this the largest poker site on Earth.
Players have the option to join friends or play at a public table with strangers. Tournaments are available, while VIP tables are also offered. Texas hold'em is the game of choice. A leaderboard shows results and it's all accessible to the Android OS or iOS devices like iPad, iPod Touch, and iPhone.
Appeak Poker - Appeak Poker offers no-limt Texas holdem and interfaces with all mobile phones--not just the Android phones. Over 700,000 have downloaded the Appeak poker app. Android requirements are 1.6 and up, while the latest version is Appeak 1.4.1. To download, you'll need 2.4 MB of space. If you played this a year or two ago and it had bugs, those glitches have been fixed now.
Texas HoldEM Poker Deluxe - Texas HoldEM Poker Deluxe is another Android app which offers free Facebook gameplay. The game is Las Vegas style Texas holdem and your opponents are drawn from over 5 million Facebook, Android, iPhone, and iPad device users. Texas HoldEM Poker Deluxe offers the ability to play against both Android OS and iOS players, so it's a good way to play against your friends who own different devices than you. The current version is Texas HoldEM Poker Deluxe 1.2.8. To play, you'll need an Android operating system 2.0 or later. To play Texas HoldEm Poker from GeaxGame with an iPad, Ipod Touch, or iPhone, you'll need IOS 4.0 or later.
Live Holdem Poker Pro - Live Holdem Poker Pro is the best Android-only free poker app, available for play on Facebook and Google Android. The current version as of September 2012 is Live Holdem Poker Pro 5.32. To play, you'll need an Android OS 1.6 or later. Language options are English, Spanish, Dutch, French, Chinese, and Russian. This is the app associated with Dragonplay.
Poker KinG Pro-Texas Holdem - If you don't like all the players on Zynga Poker who seem to go all-in at random, try a smaller community like Poker KinG Pro-Texas Holdem. The players using this poker application consider themselves a higher quality of player, though nothing keeps the fish from signing up at Poker KinG Pro-Texas Holdem, either. Poker KinG Pro-Texas Holdem 2.1.22 is the current version, while you'll need Android 2.1 or later to play for free. This game is compatible with both iPhone and iPad, so there's no need to worry if you iOS works for this free poker game.
Bikini Poker Free - Bikini Poker is a popular iOS poker game for free. The big twist in this game is BikiniPoker is strip poker. The five bikini models are virtual women, but as the game progresses, you get to see more skin (well, if you're a good player). If you win, she strips off a piece of clothing. If you lose, the clothes go back on. These women have skills, though, so it's no pushover.